On Saturday, our chili journey took us to Jourdanton, Texas, south of San Antonio. It was an inauspicious beginning as a cold front hit just as we were leaving. Flooding rains and white knuckles accompanied us through the forty-five minutes of our journey. Radar shoed a break in the weather to the south, so on we went. The rain eased and finally stopped as we left Blanco County and we had a cloudy, breezy day from there on. In central Texas in May we call that a blessing.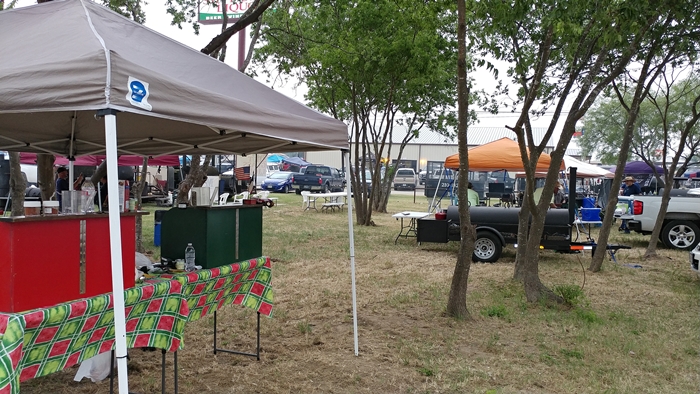 What a delightful day we had! It was a great family event benefitting the Jourdantown Fire Department and there were plenty of chili and barbecue cooks for the attendees to visit with.
The chili gods were with us and Pure Texan Chili was in the winners' circle again.